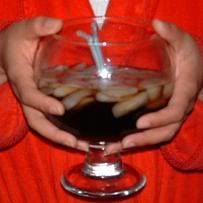 CLICK HERE TO LISTEN!
I am so sorry about the sound quality. I was so wasted I didn't adjust the sound before I uploaded it. Please don't judge us by this show. Drinking is bad mmmmkay. Seriously I am sooo sooo sooo sorry. Actually I'm more embarrassed than anything.
Show Summary:

Gettin' Wasted, memories, Podcast Divorce, Chevre Show, Super Dicktionary, The Bet, An Embarrassing Poop Story, "Burp" Bathroom Etiquette, Financial Issues, Movin' to England...or Canada..., Comicbook Withdraws, Kelli's feels smart, pissed at the house, Skinny Hallways, sortin' socks, Monkey lips, Nobodies' Favorites, Drunken Ramblings...
http://www.chevreshow.com/
http://www.firstpersonshow.net/
http://www.laffcast.blogspot.com/
http://www.johnnywb.libsyn.com/
http://www.candidradio.com/